(Position Filled) Legal Advisor
DFDL Myanmar Limited
Yangon, Myanmar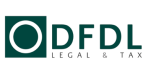 Reports to:
Managing Director, Partners and Project Managers
Key external relationships:
Clients, Business Associations and Government Officials
Key internal relationships:
Partners, Directors, Senior Management, Regional Practice Groups and other key internal stakeholders
Salary range:
Competitive, commensurate with experience and qualifications
Applicants eligible:
Any Nationality, Candidates with LLB degree from premier law schools (LLM degree from premier law schools will be preferred)
Working Hours
Monday to Friday, from 9am to 6pm
Main Duties of the Role
Report to and take instruction from the Partners, Managing Director, Deputy Managing Director and any supervising legal advisers;
Provide legal advice in the areas of Corporate, Mergers and Acquisitions, Energy, Mining and Infrastructure, Banking, Finance and Technology, Restructuring and Insolvency, Aviation, Employment & Labour, Real Estate and Construction, Dispute Resolution or any other practice area of interest exclusively on behalf of the company and to Clients of the Firm;
Undertake all activities typical of a legal adviser, including drafting of contracts, letters of advice, legal opinions and other legal instruments;
Peer review the work of other advisers and provide constructive feedback as necessary;
Participate actively in the Firm's business development efforts, including government relations, various chambers of commerce, business clubs and other relevant groups;
Participate in knowledge management, professional development and Firm administrative activities as requested; and
Other tasks not specifically listed in this document may be assigned from time to time.
Draft and deliver fee proposals, keep accurate time records, review and revise invoices and assist in collection of outstanding invoices;
Supervise and provide leadership and coaching to more junior legal advisers and legal assistants;
Requirements
Essential Skills & Experience
Minimum 2-3 years of PQE with professional work experience in legal advisory or other related positions and tertiary degree in Law or another degree that includes significant studies in this discipline.
Exceptional academic credentials, writing, analytical thinking, and communications skills are essential.
Excellent in communication in spoken and written English
Have an enthusiastic attitude towards building a career as a legal adviser/senior legal adviser;
Ability to take the initiative and pay close attention to detail;
Honesty, reliability, a strong work ethic and a commitment to strict confidentiality;
Self-motivated and committed to self-improvement; and
Able to work in a team and independently; and
Microsoft Office suite proficient.
Desirable Skills & Experience
Ability to manage time and work under pressure to meet deadlines.
Exceptional academic credentials, writing, analytical thinking, and communications skills are essential.
Applications should include a curriculum vitae or resume and a cover letter outlining the candidate's interest and suitability for the position.
All applications and expressions of interest will be treated confidentially and reviewed only by DFDL Senior Management and the Human Resources team.
Please note that this position is open until filled. Applications will be reviewed and processed on a rolling basis and only shortlisted candidates will be contacted.