(Position Filled) Head of Corporate Branding and Marketing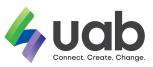 You will be part of the team that drives the brand strategy including the setting of style guides, brand guidelines, brand vision and value proposition. You will lead in the development of new ideas and critical day-to-day brand marketing operations.
 
Responsibilities
Lead and supervise the Corporate Branding and Marketing Team
Develop and manage the Bank's brand strategy
Media planning, development of creatives, metrics, market research and vendor management
Collaboration with Product Branding Team, Sales Team, Retail Team and other sections of the Bank in formulating and delivery of the offline and online brand marketing elements, collaterals and strategies.
Manage and develop the contents of the Bank's Facebook, LinkedIn, Instagram and other online pages including the Bank's website
Manage the Bank's Public relations process
Present the necessary analytics in order to measure brand and marketing KPIs
Job requirements
Bachelor's degree in Business, Marketing or any related field
5 years + in the area of branding and marketing
Ability to engage with colleagues and customers
Strong communication and presentation skills both in Myanmar and English
Use of creative software
Strong understanding of platforms and channels including digital channels to reach audiences.
Apply with your CV to careers@uab.com.mm.
Please ensure that you state "Head of Corporate Branding and Marketing" in your email.
uab bank is an equal opportunity employer.
For Job Description & Qualifications, please read more at our website: https://www.uab.com.mm/join-uab/head-corporate-branding-and-marketing/.