Operation Process Re-engineering Manager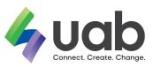 Banks constantly must look at their process especially at their branches to ensure the service delivery is made within an acceptable period and in a manner that enhances customer experience. The use of technology is important in enhancing this experience. The role will be responsible for end-to-end process review for Retail Banking Operations & identification of gaps, building necessary control and efficiencies with necessary improvement in the processes. 
Responsibilities 
End to end understanding of Retail Banking Operations Processes & Systems. 
To evaluate / design /execute and monitor banking operations processes. 
Deep dive and Identification of process gaps, system issues. 
Proposing Corrective action plans and re-design, utilizing a variety of management metrics, technology and tools. 
Discussions and co-ordinations with various departments and stakeholders & follow ups for closure. 
Identification of areas for process improvement enabling customer delight. 
End to end Presentation on a Process covering scope of work, challenges, resolutions with timelines to the Senior Management. 
Qualifications 
Bachelor's degree or equivalent (typically in Science, Engineering, Business Administration). 
At least 3-6 year(s) of working experience in the related field is required for this position. 
Experience working in Customer experience /Service Quality /Bank operation of banking / financial services/Digital Banking would be an added advantage. 
Sound understanding of products and banking operational processes. Experience in process re-engineering/improvement, business analysis and program management. 
Possess strong problem-solving skills, leadership, professional maturity, communication skills and ability to work independently. 
Able to speak and write in English. 
Apply with your CV to careers@uab.com.mm.
Please ensure that you state "Re-engineering" in your email and state your preferred city.
uab bank is an equal opportunity employer.
For Job Description & Qualifications, please read more at our website: https://www.uab.com.mm/join-uab/operations-process-re-engineering/.