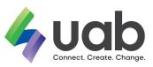 You will be part of the team that drives the brand strategy including the setting of style guides, brand guidelines, brand vision and value proposition. You will lead in the development of new ideas and critical day-to-day brand marketing operations. 
Duties & Responsibilities 
Develop and implement security policies, procedures, and programs 
Conduct risk assessments to identify vulnerabilities, threats, and risks 
Develop and oversee security awareness and training initiatives 
Investigate and resolve security incidents in a timely and efficient manner 
Monitor compliance with security policies and procedures 
Prepare reports for senior management on security status and risks 
Stay up-to-date on security trends and developments 
Manage security staffs, including hiring, training, and performance evaluations 
Oversee the development and implementation of security systems 
Coordinate with other departments to ensure security needs are met 
Liaise with law enforcement and other agencies as needed 
Handle sensitive information in a confidential manner 
Required Skills and Qualifications 
Proven experience as head of security or similar role 
Thorough knowledge of security protocols, procedures, and systems 
Working knowledge of budgets, forecasting, and metrics 
Excellent people skills with ability to lead and motivate teams 
Outstanding communication, presentation, and negotiation abilities 
Solid organizational and leadership skills 
A bachelor's degree in safety management, information technology systems, or a similar field. 
Preferred Skills and Qualifications 
Industry-specific certification (e.g. Certified Protection Professional) 
Bachelor's degree in management and related training or field 
Experience in risk management 
Familiarity with latest security technologies and trends 
Apply with your CV to careers@uab.com.mm.
Please ensure that you state "Head of Security" in your email.
uab bank is an equal opportunity employer.
For Job Description & Qualifications, please read more at our website: https://www.uab.com.mm/join-uab/head-of-security/.