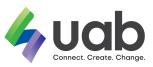 The Head of Risk is responsible for developing and maintaining a risk management framework for the Bank. He/she will evaluate operational, market and credit risk and assure controls are operating effectively. Risk reporting is required to be made to the Board Risk Committee.
The Head of Risk will also build a risk and compliance culture and support business teams in understanding and owning risk and compliance matters.
Applicants (either local or foreign) must be presently based in Myanmar.
Responsibilities
Designing and implementing an overall Risk Management Framework for the organisation,
Performing a risk assessment: Measure and analyze current risks and identifying potential risks
Establishing the level of risk appetite
Risk reporting tailored to the Business Heads, Management Team and Board Risk Committee, including losses and incidents, key risk exposures, and early warning indicators
Creating business continuity plans to limit risks
Reviewing any new major contracts, new products or internal business proposals to evaluate and mitigate risk
Building risk awareness amongst staff by providing support and training in conjunction with the Head of Compliance, maintain and enhance the Bank's Governance, Risk & Compliance system
Qualifications
Bachelor's Degree in Finance, Business, Mathematics or related field.
Minimum 7 years' experience in banking & finance with at least 3 years in risk management.
Understand regulatory requirements in Myanmar.
Ability to converse and write in English is essential.
A strong understanding of bank processes.
Strong team player with ability to work with colleagues at different levels.
Apply with your CV to careers@uab.com.mm.
Please ensure that you state "Head of Risk" in your email and state your preferred city.
uab bank is an equal opportunity employer.
For Job Description & Qualifications, please read more at our website: https://www.uab.com.mm/join-uab/head-of-risk/.