Deputy Head of Human Resources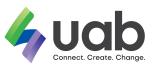 Job Description
As Deputy Head of Human Resources, you are responsible for the overall management of human resources involving talent acquisition, performance management, and training and development. You will also need to familiar with human resources administration which includes payroll management, compensation and benefits, employee engagement and industrial relations.
Staff care is an important part of the job together with the ability to install disciplinary procedures and code of conduct.
Knowledge of labor regulations in Myanmar are also essential.
Candidates would typically have 7 to 10 years of experience in the HR field with good language communications skills.
Candidates must have the leadership skills to manage HR strategy and admin in a company with staff size of 2,000.
The position is for candidates who are in Myanmar.
Apply with your CV to careers@uab.com.mm.
Please ensure that you state "Deputy Head of Human Resources" in your email.
uab bank is an equal opportunity employer. 
For Job Description & Qualifications, please read more at our website: https://www.uab.com.mm/join-uab/deputy-head-of-hr/.