Deputy Chief of Party, USAID/Burma Diversity & Inclusion Scholarship Program (Hybrid)
Institute for International Education
Yangon, Myanmar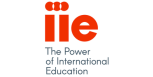 Organizational Unit
IIE Organization -> Myanmar -> USAID Programs
Schedule
Full Time
Education
Bachelor's Degree
Location
Myanmar
Travel
10 to 25%
Job Description
IIE is seeking Deputy Chief of Party candidates for an anticipated USAID/Burma Diversity and Inclusion Scholarship Program (DISP). It is anticipated that DISP will expand higher education opportunities to a large pool of potential young leaders in Myanmar. The Activity will sponsor promising young individuals from Myanmar to complete undergraduate or postgraduate degrees or other forms of post-secondary certification or credentialing at higher education institutions (HEIs) in the South and Southeast Asia regions. The Activity may also support access to educational opportunities via in-person, online, or other formats, and provide wrap-around student support services. DISP will seek to improve the technical competencies and enhance the leadership potential of future leaders in a variety of fields such as agriculture, development, economics, education, health, law, and public policy, among others.
The Deputy Chief of Party (DCOP) is responsible for day-to-day project management of DISP, including all phases of the scholarship cycle, from the application phase through alumni follow-on activities. S/he will work closely and under the supervision of the Chief of Party. The DCOP will be responsible for the technical oversight and management of DISP activities.
This position is contingent on funding.