Digital Product Manager (Business Development)
Kanbawza Bank Limited
Yangon, Myanmar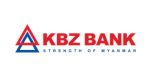 Job Purpose
Managing the Mini App Product planning and its lifecycle.
Key Responsibilities
Technical/Knowledge Skills:
Clear understanding of user-centered and iterative design, and the agile development process for Financial systems.
Experience re-designing complex products, services, or transactions to be more simple, beautiful, and easy to use.
Experience driving vision, strategy, roadmap, and target outcomes for growth-stage products.
Knowledge of technical systems used to benchmark performance and produce reports, dashboards, and other methods of technical reporting.
Experience with creating user journey maps and/or service blueprints.
Experience with metrics and analytics that inform the success of products, defining KPI's, tracking conversion funnels, and extracting insight from data.
Comfortable working with productivity product management tools ,eg-Asana, Jira.
Define the product strategy and roadmap.
Deliver SRSs,BRDs and PRDs with prioritized features and corresponding justification.
Perform product demos to customers.
Job Requirements
Equivalent to graduation from an accredited college or university with a degree in computer science, information systems, information technology, public policy, business, or closely related field, AND
Three (3) years of experience working as a product manager for a digital product that is in use by people today.
One (1) year of experience serving as a lead or in a supervisory or management capacity is desirable.
A Master's Degree is preferred.
Degree in Business or Computing
How to Apply: Please apply to career@kbzbank.com