Deputy Finance Business Partner – Finance Business Partnering and Reporting and Analytics
Kanbawza Bank Limited
Yangon, Myanmar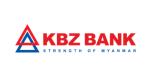 Job Purpose
Provides the financial analysis, finance related information required by the VCs to develop targets and monitor the delivery of the facilitate change and delivery of VC agendas by working closely with and providing a service to Business Unit/Function.
Key Responsibilities
Providing analysis, calculations of economic profit/other VC agenda items that links to financial reports.
Support the Senior Finance Team to improve the impact and understanding of financial reporting on business performance.
Undertake the translation of VC annual plans into budgets and monitoring of financial targets and agreed KPIs as delegated by Senior Finance Team.
Support the VCGMs in capital expenditure proposals and the quantitative and qualitative justification.
Working with VCGMs on implementation of new bank products and responsible for the establishing the required accounting entries and general ledger codes for final authorization by CFO.
Involve UAT testing when new products launch.
Keep up-to-date of the details of Central Bank Regulations specific to the VCs and report on compliance requirements.
Research and propose inter VC fee charges within the boundaries set by Finance Team.
Back up support to immediate supervisor/manager, and
Other ad hoc duties as prescribed by the Senior Finance Team to assist in achieving Finance Function's objectives.
Job Requirements
Partial completed ACCA, CIMA or its equivalent.
Management Report – not only the ability to perform the conventional finance role of ensuring historical numbers reflect the underlying operations but also the ability to always look forward in the financial context.
High proficiency with IT skill in modeling and techniques (especially in Microsoft Office...Word, excel and PowerPoint).
At least 5 years relevant working experience in a Finance Function.
How to Apply: Please apply to career@kbzbank.com